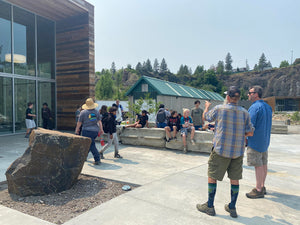 About The Spokane Conservation District
Conservation Districts, originally known as soil and water conservation districts, have a rich history in the United States dating back to the 1930s. They were established as a response to the devastating Dust Bowl crisis that unfolded in the Great Plains region during that time.
The first conservation district was formed in 1937, and in 1939, Washington State passed a law allowing the formation of conservation districts. Their primary purpose is to promote the conservation and sustainable utilization of natural resources, with a particular focus on soil and water. To achieve this, conservation districts offer technical assistance and education to farmers, ranchers, and other landowners.
Today, there are over 3,000 conservation districts spread across the United States. They continue to play a vital role in advocating for the conservation and sustainable use of natural resources, as well as addressing crucial environmental issues such as the protection of soil, water, and more.
In Washington State alone, there are 45 conservation districts. These districts are locally-led and governed by a board of supervisors. The supervisors are elected by the residents within the district's boundaries, ensuring that the district's activities align with the needs and interests of the local community.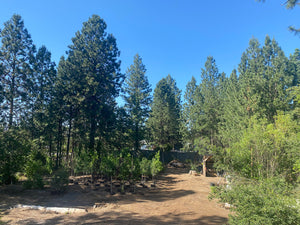 What is a conservation district?
A conservation district provides technical assistance and tools to help landowners manage and protect natural resources throughout the United States. Conservation districts work with landowners on a voluntary basis, which means they have no regulatory authority.
Conservation districts were formed on a national level following the Dust Bowl of the 1930s, which brought attention to the need to conserve natural resources, particularly soil. A model Conservation District Law was developed in 1937 under the leadership of President Franklin Roosevelt with a goal of creating local leadership to coordinate the conservation efforts of various entities and tailor them to meet local conditions and priorities. The Washington Conservation District Law (RCW 89.08) describes the responsibilities and purpose of conservation districts, which include:
Conduct education and demonstration projects
Carry out improvements to conserve natural resources
Cooperate or enter into agreements with others, including other districts
Make equipment and materials available to landowners to assist them in conserving natural resources
Prepare and maintain a long-range and annual work plan
Hold public hearings, and annual meetings, and perform other actions to keep citizens and agencies informed
There are now nearly 3,000 conservation districts nationwide. Nationally, conservation districts typically operate under the following general principles:
Conservation should be led by local citizens
The final responsibility for conservation lies with the landowner.
Conservation districts are responsive to landowners, operators, and the community as a whole.
The best agricultural land should be maintained for agriculture.
What the Spokane Conservation District Stands For
Our Mission
To help protect, conserve, and enhance natural resources. To promote the sustainable use of natural resources within Spokane County.
Our Vision
To take available technical, financial, and educational resources, whatever their source, and coordinate them so they meet the needs of the local landowner for the conservation of soil, water, trees, and other natural resources.
Ask Us a Question or Request Assistance
SCD is available to explore funding opportunities and financial aid programs that can support your conservation efforts. From grants and loans to cost-sharing programs, we can help you access the necessary resources to make your conservation projects a reality.
Do you have a resource concern? Tell us more here.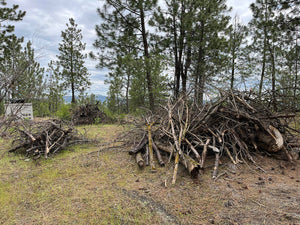 Contact Us
4422 E. 8th Avenue
Spokane Valley, WA  99212
509-535-7274 – phone
509-535-7410 – fax
Monday – Thursday 8:00am – 4:30pm
Fridays by appointment only
Email us at Info@SpokaneCD.org
Let's Get In Touch