Registration
2-Day Conference Admission is $250.
Questions? Contact our Event Coordinator, Hilary at Hilary@SpokaneCD.org.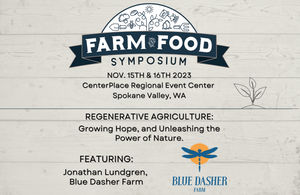 About The Farm & Food Symposium
The Farm and Food Symposium brings together progressive farmers, biological/regenerative ag companies and scientists, investors, consumers, and industry influencers gather to share experiences and best practices for regenerative farming.
Our 2023 Keynote Speaker is Jonathan Lundgren, owner of Blue Dasher Farm in South Dakota. With a diverse and regenerative approach to farming, Blue Dasher Farm produces meat, eggs, honey, and home goods for their local community. Dr. Lundgren's expertise lies in equipping the next generation of farmers and scientists with the right questions to ask and reconnect them with the land and our food system.
Join us as Dr. Lundgren shares the outcomes of their research comparing conventional and regenerative farming practices across the United States and Canada. Prepare for an enlightening and empowering experience, as we explore sustainable farming practices for a resilient and regenerative future.
More Info
Join us for our exciting two-track conference as we take a deep dive into the world of regenerative agriculture. Our innovative program is designed to cater to the diverse interests of all our attendees, featuring two dedicated tracks to provide a holistic learning experience.
Track one dives into advanced techniques, exploring cutting-edge practices and strategies for revitalizing soil, vegetation, and soil health.
Track two provides a solid foundation, teaching you how to evaluate the potential of your land, build the ecosystem, and monitor soil health.
Regardless of your experience level, please join us, and become a part of the growing community working to make a positive impact on our land and the communities we serve.
Thank You to This Years Conference Sponsors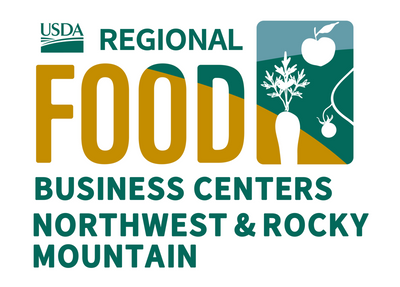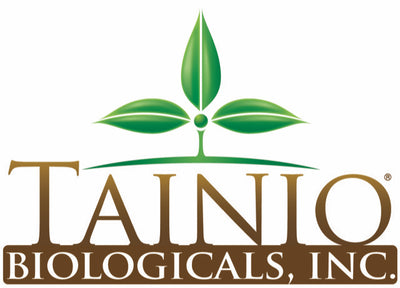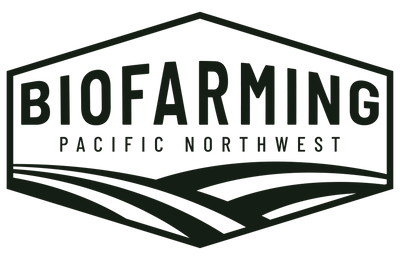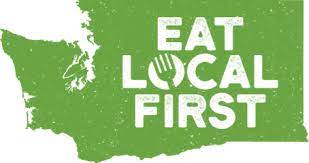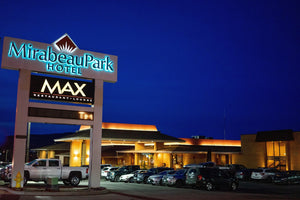 Hotel Recommendation
Located 2 miles from the conference center.
Mention the code : CPEC when you call to book for a discount.
509.924.9000
Sponsorship Opportunities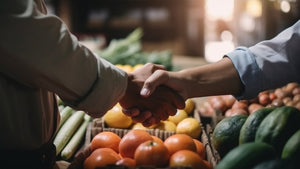 Farm & Food Symposium
This sponsorship will speak to your company's commitment to growing Washington's agriculture and food systems and the importance of supporting local farming and providing access to healthy, locally grown food. The sponsorship will allow you to showcase your products and services in the event marketing materials and during the event, as well as provide an opportunity for your team to interact with progressive farmers, biological/regenerative ag companies, investors, consumers, and industry influencers.