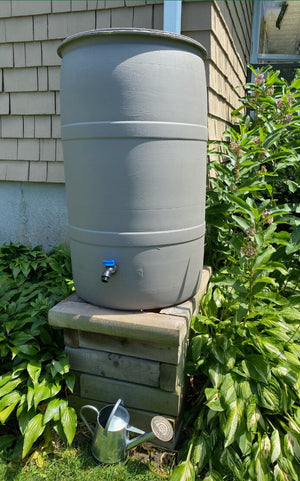 About Rain Water Conservation
Click Here to Register for Thursday, September 28th
Click Here to Register for Friday, September 29th 
Participants will gather in person for this hands-on workshop to learn how to turn a used, food-grade barrel into a rain water, why it is important to capture rainwater, and how to maintain your barrel. Attendees will retrofit their barrel and take it home from the workshop.
Pre-registration is required and participants must drive a suitable vehicle in order to take home their 55-gallon rain barrel.
Only 1 Rain Barrel per Household; must attend class to receive materials. Couples in the same household can attend together, but only pay one registration fee as they will only be receiving one barrel.
During the retro-fit use of drills are necessary. I always encourage you to bring your own drill. I will have one to use and all of the drill bits to drill holes, but work will go faster with more drills.
Refunds will be provided if no less than 24hrs notification is given to stacey-selcho@spokanecd.org. This will also us to contact someone else to ensure the barrel and space in the class is not wasted.
Cost: $25 per person for residents within Spokane County
The cost is $50 for out of county attendees. Current identification including address must be shown at check-in.
Ask Us a Question or Request Assistance
SCD is available to explore funding opportunities and financial aid programs that can support your conservation efforts. From grants and loans to cost-sharing programs, we can help you access the necessary resources to make your conservation projects a reality.
Do you have a resource concern? Tell us more here.