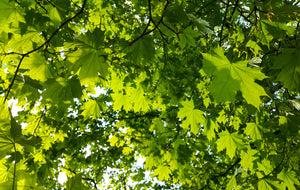 What is Community Forestry?
The Forestry Department of the Spokane Conservation District (SCD) applies an ecologically-balanced approach to managing, utilizing, and protecting the forest and wildlife resources. Our foresters are available to assist private forest owners, local rural governments and communities, and backyard tree owners. Our advice is free and can be given in the office, over the phone, or onsite. Subjects include: tree risk assessment, tree recommendations, native insects, and diseases.
Click HERE for a list of recommended arborists and foresters that we work with most often.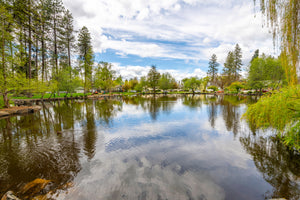 Tree City USA
Tree City USA is a program administered by the National Arbor Day Foundation in an effort to help communities create well-organized tree care programs. SCD Foresters assist various communities to qualify for Tree City USA status, which offers benefits such as: improved public image, citizen environmental pride, and possible financial assistance from grants available only to Tree Cities.
Click HERE to see if you reside in a Tree City USA community.
For more information on how your community can join other Tree City USA communities such as Airway Heights, Fairchild Air Force Base, Town of Fairfield, Liberty Lake, Millwood, and Spokane, contact Garth Davis.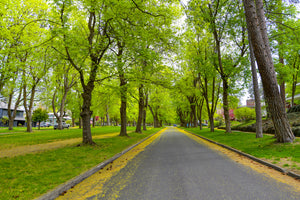 Urban Forests
An urban forest consists of all the trees in an urban setting; in a yard, along a street, or in a park. Trees are often planted in an urban environment to provide beauty and to soften the harsh angles and surfaces of the city. But trees provide much more than aesthetics, they affect the environment by providing shade, softening the wind, cleaning the air, and providing wildlife habitat. Trees are used to create privacy screens, reduce noise, and increase property values.
The keys to a thriving urban forest are proper tree selection and maintenance. Start the process by considering the site where the tree(s) will be planted, noting any possible constraints of the location and the species of tree. The wrong tree in the wrong place can cause damage to sidewalks, become tangled in power lines, and crack sewer pipes, not to mention the tree removal process which can be costly.
Ask Us a Question or Request Assistance
SCD is available to explore funding opportunities and financial aid programs that can support your conservation efforts. From grants and loans to cost-sharing programs, we can help you access the necessary resources to make your conservation projects a reality.
Do you have a resource concern? Tell us more here.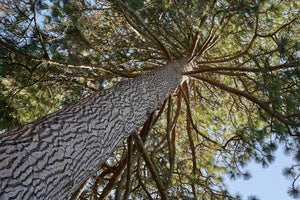 Community Forestry Contact