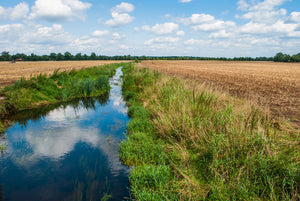 What is a Commodity Buffer?
Unlike any other buffer program in the nation, the commodity buffer is an opportunity to showcase a practice that works on all fronts! It compensates a producer for the true value of the ground, can help provide regulatory certainty for the agricultural community and protects water quality.
Eligibility: Agricultural producers, ranch lands, and Tribes (must control or own eligible land)
Currently only available in Washington State
Sit down with an SCD conservation planner to explore this opportunity on your land.
Existing buffers do not affect eligibility. 
Requirements: Producer must install and maintain required buffer size according to waterway type, tillage practices and associated STIR rating
Can utilize EQIP program or SCD riparian program to install buffer.
Practice can be a filter strip (grass only) or a native riparian forest (grasses, trees and shrubs).
Producer must maintain practice for a minimum of three years.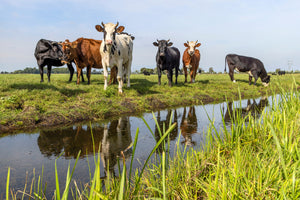 Compensation & Benefits
Compensation: Compensation rates to install buffers at or above adjacent crop rotation values (based on RMA projected prices).
Using a customized buffer pricing model, compensation for buffers will change annually, to participate in higher market values.
Funding incentives available based on size of buffer, tilling practices, and type of buffer (including existing).
Benefits: The commodity buffer can help maintain the financial viability of your most productive land.
Can assist producer toward Farmed Smart Certification eligibility.
Can help provide regulatory certainty.
Reduces suspended solids and associated contaminants (ie. nutrients, pesticides and bio-solids) in runoff.
Less ground to work and operate.
Can be grazed or hayed (with appropriate planning requirements).
Compensates early adopters of buffer installation.
Ask Us a Question or Request Assistance
SCD is available to explore funding opportunities and financial aid programs that can support your conservation efforts. From grants and loans to cost-sharing programs, we can help you access the necessary resources to make your conservation projects a reality.
Do you have a resource concern? Tell us more here.