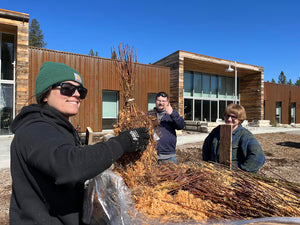 Learn about the quarry
In 2017, Spokane Conservation District (SCD) made an important investment by acquiring 50 acres strategically located where Spokane meets the Spokane Valley. Our goal was to establish a hub for our operations and develop the site into a vital resource for watershed protection, habitat preservation, recreational activities, and education. This unique property boasts a range of geological, hydrological, and ecological features that make it an ideal location for our conservation efforts.
On the property, you will find four distinct structures. Our office, a scale house, and The Nest - a community school that uses a "play-based, child-led and nature-inspired" curriculum for children aged between 2.5 to 5 years and Kindergarten. Additionally, we have recently partnered with the Washington Small Business Development Center (WSBDC), who have leased 5,300 square feet of our brand-new partnership building. The remaining square footage is currently being outfitted as a conference center, which will be available to host various regional and community events.
Since acquiring the property, we have implemented an extensive range of features and programs, including a tree nursery, pond renovations, a trail system, and even a team of goats to help manage weeds onsite. Other notable features include a plant propagation greenhouse, composting and propagation demonstration areas, bat boxes, commissioned art structures, and a close-knit "Friend of the Quarry Volunteer Group". Looking forward, we are delighted to share that the property will also serve as the future site for the Master Gardeners' Greenhouse.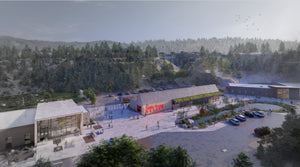 Scale House Market and Kitchen
At the heart of our property lies the historical quarry scale house, which holds immense significance and heritage. In the upcoming phase of our campus development, we aim to restore and revitalize the scale house, transforming it into a year-round farmers market and educational commercial kitchen, all while preserving its rich history and value.
The Scale House Market and Kitchen addresses Spokane's growing need for a permanent structure that can host farmers' markets and offer a fully functional commercial kitchen. By providing a space that operates throughout the year, we hope to support local farm and food businesses in extending their seasons with the creation of value-added products, enhance food system resiliency and security, and contribute to the vibrant community spirit that defines Spokane.
According to our recent CERB feasibility study, we project that the Scale House Market and Kitchen will attract an impressive annual footfall of 249,000 visitors. Among these visitors, 18,000 individuals will qualify for various food assistance programs, including SNAP, Market Match, Senior Farmers Market Nutrition, and WIC. The management of the Scale House Market will be overseen by the SCD board of directors, who will ensure its smooth operation with the help of an experienced and professional management team.




Ask Us a Question or Request Assistance
SCD is available to explore funding opportunities and financial aid programs that can support your conservation efforts. From grants and loans to cost-sharing programs, we can help you access the necessary resources to make your conservation projects a reality.
Do you have a resource concern? Tell us more here.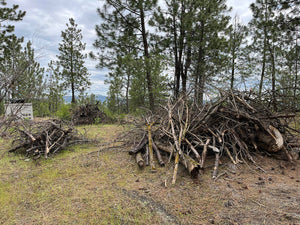 Contact Us
4422 E. 8th Avenue
Spokane Valley, WA  99212
509-535-7274 – phone
509-535-7410 – fax
Monday – Thursday 8:00am – 4:30pm
Fridays by appointment only
Email us at Info@SpokaneCD.org
Let's Get In Touch