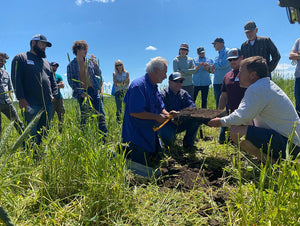 Bio-Farming & Regenerative Agriculture Program
Embark on a journey of transformation with the Spokane CD's Bio-Farming program.  Our mission is to usher in a new era of regenerative agriculture across the Pacific Northwest.  What began as a goal to cut synthetic inputs by 50% has evolved into a passionate commitment to revive our soil ecosystem and reshape the farming landscape. 
Empowering Change
The Bio-Farming pioneers are rewriting the future of farming. Fueled by a vision to reduce synthetics, they're taking bold steps to reclaim the land's health and vitality. Sacrificing convenience for a thriving legacy, they're championing a revolutionary path to reclaim profits and reconnect with the consumer.
The Power of Plants
Through years of dedicated on-farm research, the BioFarming program has developed two impactful strategies. The first involves experimenting with cover crops – integrating them within existing crop rotations to build nutrients and in some cases integrating grazing back onto the farmland. The second focuses on unlocking the hidden potential of photosynthesis. Utilizing new plant sap tests and detailed soil respiration tests, producers are using biological seed treatments and performing precisely timed micronutrient foliar applications to drive plant growth and build healthier crops.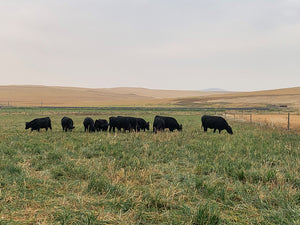 An Ecosystem of Life and the changing agriculture paradigm:  Conventional farming systems rely on tillage, synthetic fertilizers, and chemicals to battle very specific challenges that regularly arise throughout the cropping season.  These obstacles to success come in the form of pests, weeds, diseases, insects, and fungus. The Bio-Farming philosophy reimagines the landscape as a living, diverse ecosystem. It is a system of life with a goal of working with nature, not against it.
The BioFarming program embraces plant diversity, the value of livestock on farmland, and a new level of environmental awareness on the farm.  But we don't stop there.  SCD acknowledges the necessity to tackle additional aspects of the farm, encompassing the quality of life, the well-being of farmers and their families, economic prosperity, farmland transition planning, and a longing to restore the essence of agriculture that was once admired around the world.
The Journey Starts Here
Become part of the Bio-Farming movement and help reshape the agricultural industry. Contact Ty at ty-meyer@spokanecd.org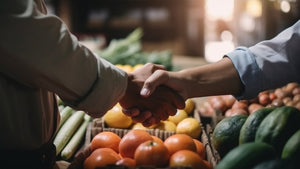 FARM & FOOD SYMPOSIUM
This sponsorship will speak to your company's commitment to growing Washington's agriculture and food systems and the importance of supporting local farming and providing access to healthy, locally grown food. The sponsorship will allow you to showcase your products and services in the event marketing materials and during the event, as well as provide an opportunity for your team to interact with progressive farmers, biological/regenerative ag companies, investors, consumers, and industry influencers.
Learn more
Ask Us a Question or Request Assistance
SCD is available to explore funding opportunities and financial aid programs that can support your conservation efforts. From grants and loans to cost-sharing programs, we can help you access the necessary resources to make your conservation projects a reality.
Do you have a resource concern? Tell us more here.